Contact
tetrixadmin
2023-09-18T07:11:11+00:00
Ab TETRIX Oy 
Movagen 9
FI-68600
JAKOBSTAD
FINLAND
+358 10 219 3560
Business ID: 2205948-4
VAT nr: FI22059484
Invoices e-mail: invoice[at]tetrix.fi
IBAN: FI8211133000616785
SWIFT: NDEAFIHH
Electronic invoicing: FI8211133000616785
Operator: NDEAFIHH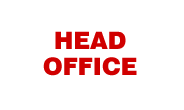 OFFICE
For all equires

+358 (0)10 – 219 35 60
info[at]tetrix.fi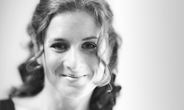 Anna Yuschenko
Accounting
International Sales

+358 (0)50 551 70 33
anna[at]tetrix.fi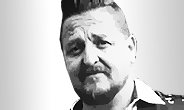 Mats Sandvik 
Business Development
Sales | CEO

+358 (0)10 – 219 35 64
mats[at]tetrix.fi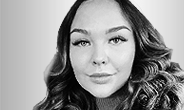 Jenna Lövgren
Office Assistant
Sales & Production

jenna[at]tetrix.fi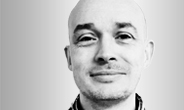 Alan Cameron
Signs & Adhesives
Sales GRAFISK

+358 (0)44  – 978 44 75
alan[at]tetrix.fi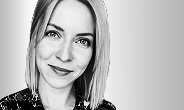 On maternity leave
Annika Vestman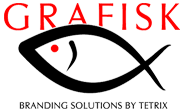 GRAFISK
Taping & Graphic Services

+358 44 978 4475
sales[at]grafisk.fi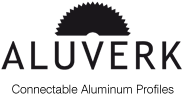 ALUVERK
Light Aluminum Constructions

+358 50 544 84 01
info[at]aluverk.fi
The Most Trusted Display Systems
We are specialized in providing you with the means to take your marketing message to wherever people are. Your system will travel flat packed in a TETRIX box.
We have delivered tens of thousands of Roll Ups, countless ready-to-go exhibition stands, banners, logo flags, sigh systems and printed mats… All this we have taught us something. This "something" is now the base for us having become the most innovative company in our line of business.
Our references are everywhere
Thanks to you and many like you, there is hardly anyone within our market area that has not seen a TETRIX display system. TV shows, exhibitions, in-shop marketing campaigns, sports events, press conferences – in all honesty, even ourselves are sometimes gladly surprised from encountering the fruits of our efforts. We thank you for these opportunities!
Like thousands of organizations and companies around Scandinavia, Russia and the Baltics, you can be assured that a TETRIX display always performs well, just as we agreed, you and us.
TETRIX is the most innovative
An ever growing share of our products have been innovated and produced by us. This means that the price, quality, short lead times and proven Nordic design leaves the most competitors in a cloud of dust.
Our strongest knowledge is in innovating portable expo stands. We can truly design you a display package with the best eye-catching capabilities – requiring no more space than a cabin bag. If you need exposure, big impact marketing displays that still travels easy – you will be amazed by what we can offer you. We are the market leader in truly portable display systems.
When we started to develop our own display stands, we had a flock of birds with an ill omen telling us otherwise, yet sticking to our idea means that today we are able to offer you the fastest exhibition stands in Europe. As an example, we can fully tailor, produce and print a whole exhibition stand within the same day, And you know what; it will fit in the back of your car. Guaranteed!
Our home town, Jakobstad in Finland has become a cradle for display system innovations even on a global scale. At any given time, all year around, we have 30-50 prototypes in line for their turn. Out of these approximately every 5th product will fill our requirements on price, quality and speed – and finally reach our web-shop and become available to you. Today we can offer you the most comprehensive line of ready-to-go Expo Stands, nobody else can match our selection of portable exhibition stands.
Anyone can talk about quality
…and sell something to a cheap price, but few, if anyone can be more affordable than TETRIX. As we have learned to demand that the products should live up to your expectations, we can offer you quality that makes your display last. We know our customers, that certain things can not be bargained with. That's why it feels safe.
We are fully aware of the the ordeal a display system must withstand when things get busy. TETRIX products are made e.g.  bearing in mind that they might be moved from freezing cold to a +50C warmer indoor environment, this is obvious to us. The products are made to cope with the Nordic climate and our perception of good quality.
Our reliability of delivery is widely known
When and if there is a panic we are the last line of defence that will help you to find a solution. Of all the positive feed-back we receive, one of the most common sources of gratefulness is that we managed to save our customers over tight schedule. Our reliability as a supplier is the core in our quality – it comes with the deal!