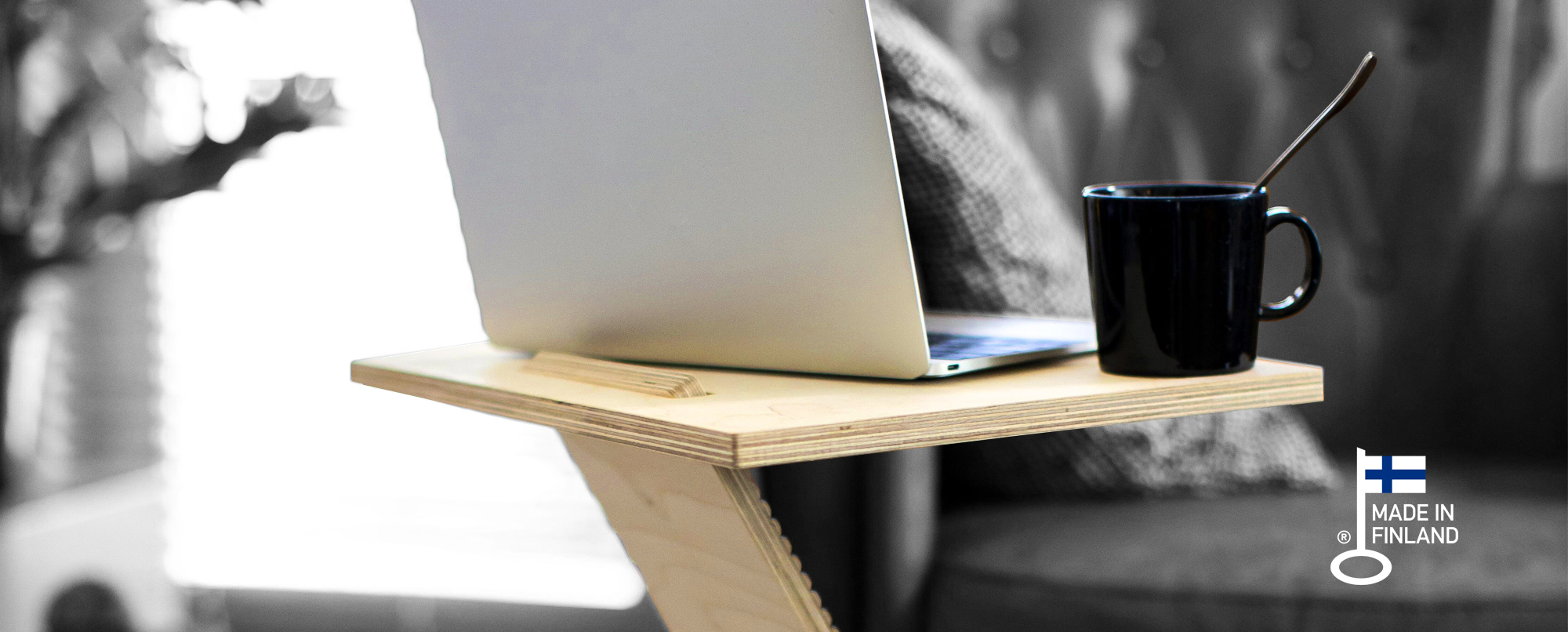 ergonomic | home | office

The clear Nordic design & natural materials makes the UppoHoppa a unique and warm eyecatcher in your home.

– Boosts your productivity – Lures you to relax
" Upp o hoppa" is swedish and translets bluntly something like "get up and jump". Actually the meaning is more like "OK let's get this going". We wish that you would feel the same way about our UppoHoppa, to let something new start in your home.

– Multifunctionality
Perfect as a side table, gets on your feet when you want to work standing up, holds your cookbook and offers you a surface when you need to put your glass down. UppoHoppa is home.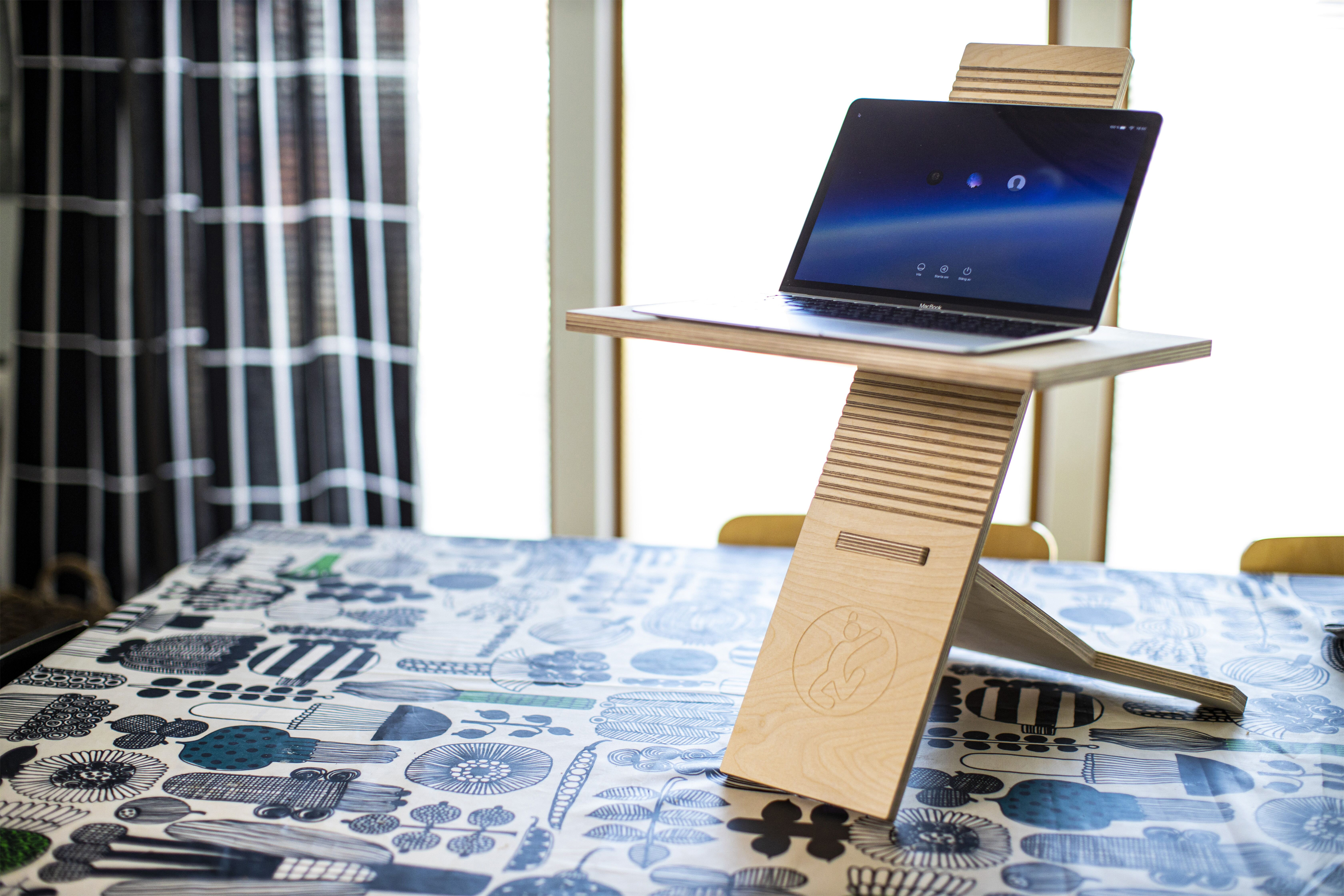 "In two seconds you can change the desk from low to high position and back. There are 40 different levels of height. Ones you tried it, you will be certain, with only one doubt: Should I have bought two?"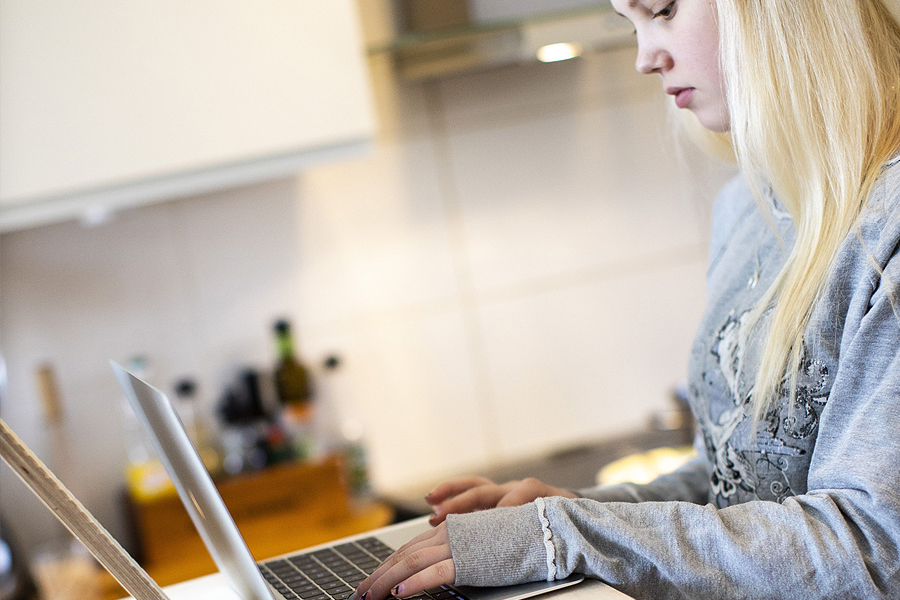 welcome home or anywhere
– Work away from home
Bring a piece of home with you whereever you go. UppoHoppa travels easily in its carry box. It is light and handy to bring anywhere. The benefits of your desk never disappears but work just as well on your travels. Bring it to your cottage, hotel room, trips to whereever life takes you.
– Better working conditions anywhere
UppoHoppa is the link to a better working experience on your lap top. Maybe you're worth having less neck pains from working on that fine computer of yours? This adjustable desk might fix just that. Get up and move a little – Upp o hoppa!
"The UppoHoppa is a little piece of home where ever you are. At only 2,8 kg you can bring it to the office and back, to the hotel, cottage or maybe to your favourite blogging spot? Better anywhere!"
loaded with flexibility
– Feel at Home
All work and no play? UppoHoppa is not all about constantly delivering, or all about lazy days, snoozing of in your couch.
– UppoHoppa adjusts
Life is about flexibility. Full of change. Moments come and go, and we adjust. Uppohoppa adjusts with you. Boosts your productivity. Lures you to relax. Just like life..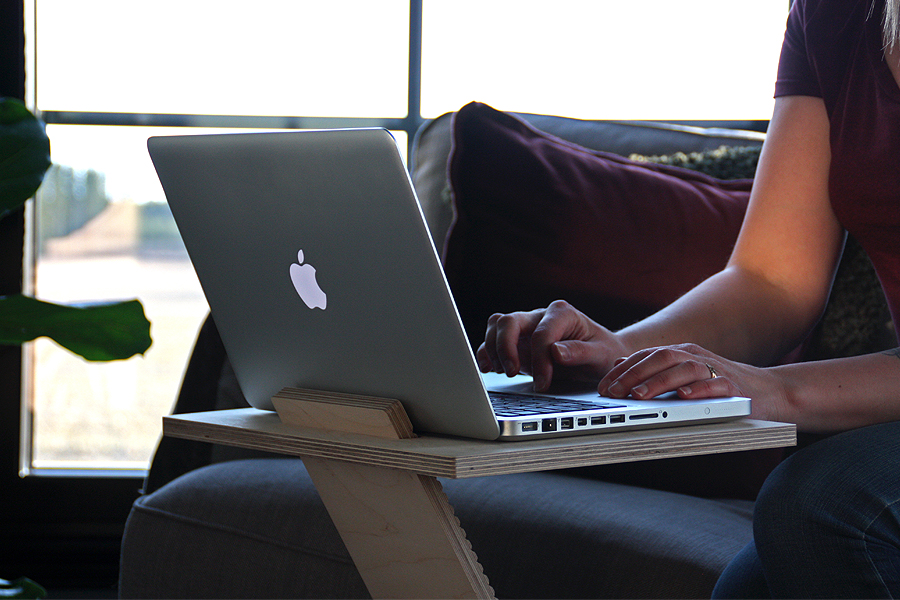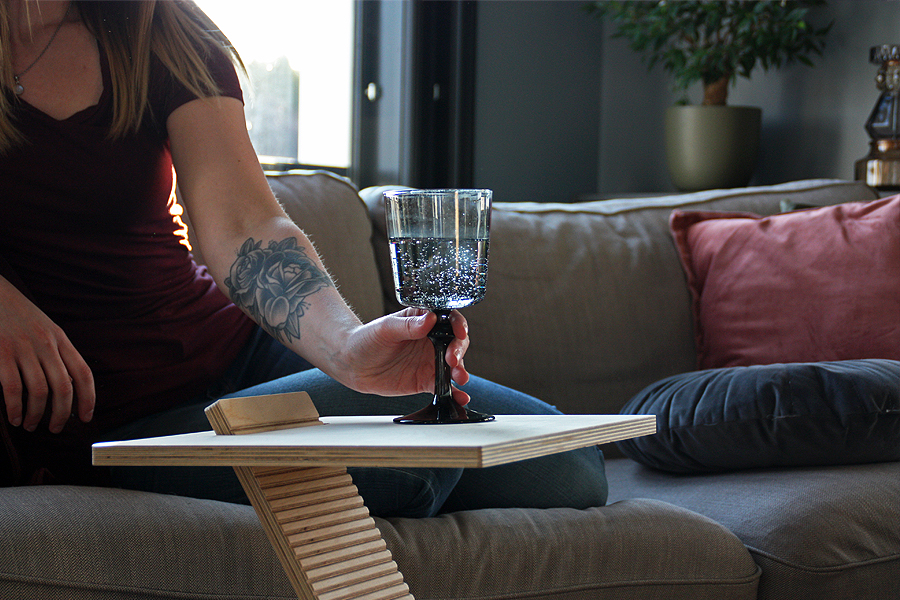 silent home maker

If you leave your UppoHoppa alone for awhile, it will soon find a purpose. The adjustable desk level is welcomes all kinds of creative ideas.
– Natural
Made from plywood the UppoHoppa is 100% recyclable.

– Allowing for those lazy days
Don't tell anyone, but your UppoHoppa can also be your choice of tool for being ultra lazy. It holds your bowl of chips or carries your laptop when you just need to wind things down an binch TV series from the net  🙂
More innovations from TETRIX
UppoHoppa is only one in the line of products that company TETRIX has developed during the Corona pandemic 2020.
E-mail: sales@tetrix.fi or call us +358 10 219 35 60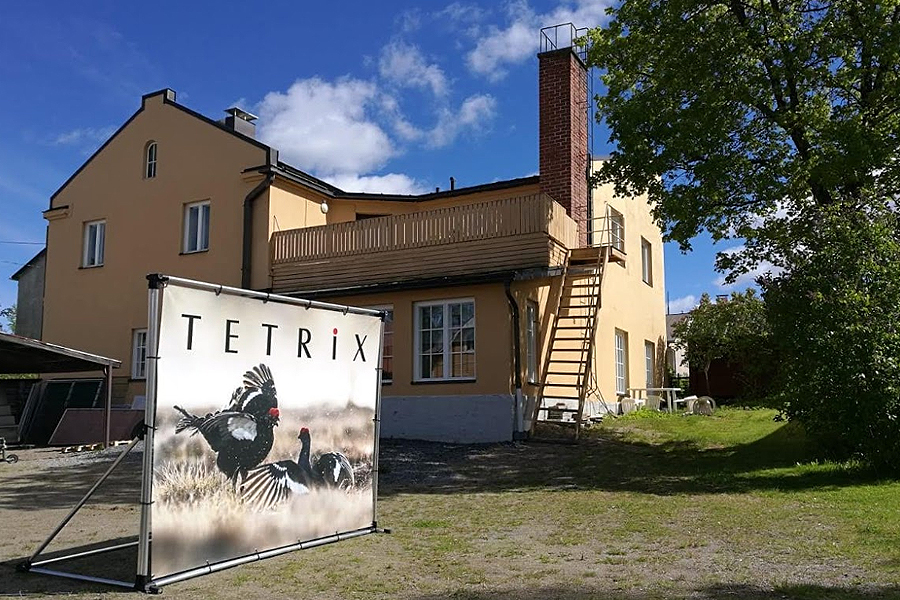 TETRIX – We innovate
In the midst of the pandemic challenges, our company has set a target – and that is to use all of our innovative capability make a difference. We develop products that makes all of our lifes safer and easier. We are working twice as hard, and the result will be that the future will be brighter for all of us. We are making new products at the rate of 1-2 a week. That is a lot. That requires that we are driven and that we have the best staff and cooperators in the world. That we have. Tell us what we can do for you. Stay safe!

TETRIX Ltd
Kvastbergsgatan 16
68600 JAKOBSTAD
FINLAND
Click for full contact details:  TETRIX Finland  |  TETRIX Russia
TETRIX – EU & Russia
You can find us everywhere from the Berings Straight to the Atlantic coast of Europe. The mother company, TETRIX Finland serves mainly the EU region while TETRIX Russia operates within the EAEU area. Please feel free to contact the location that serves you best.

Компания TETRIX разрабатывает, строит и продает все виды выставочных стендов начиная с 2006 года. Наши инновационные системы продаются по всей Скандинавии. Маленькая компания, родившаяся в финском городе Якобстад на западе Финляндии, с каждым годом росла и расширялась, выходя на новые рынки. В России наш бренд представляет компания Экспофабрика!
ООО "Экспофабрика"
Санкт-Петербург
7 линия ВО дом 80 к2
Click for full contact details: TETRIX Russia